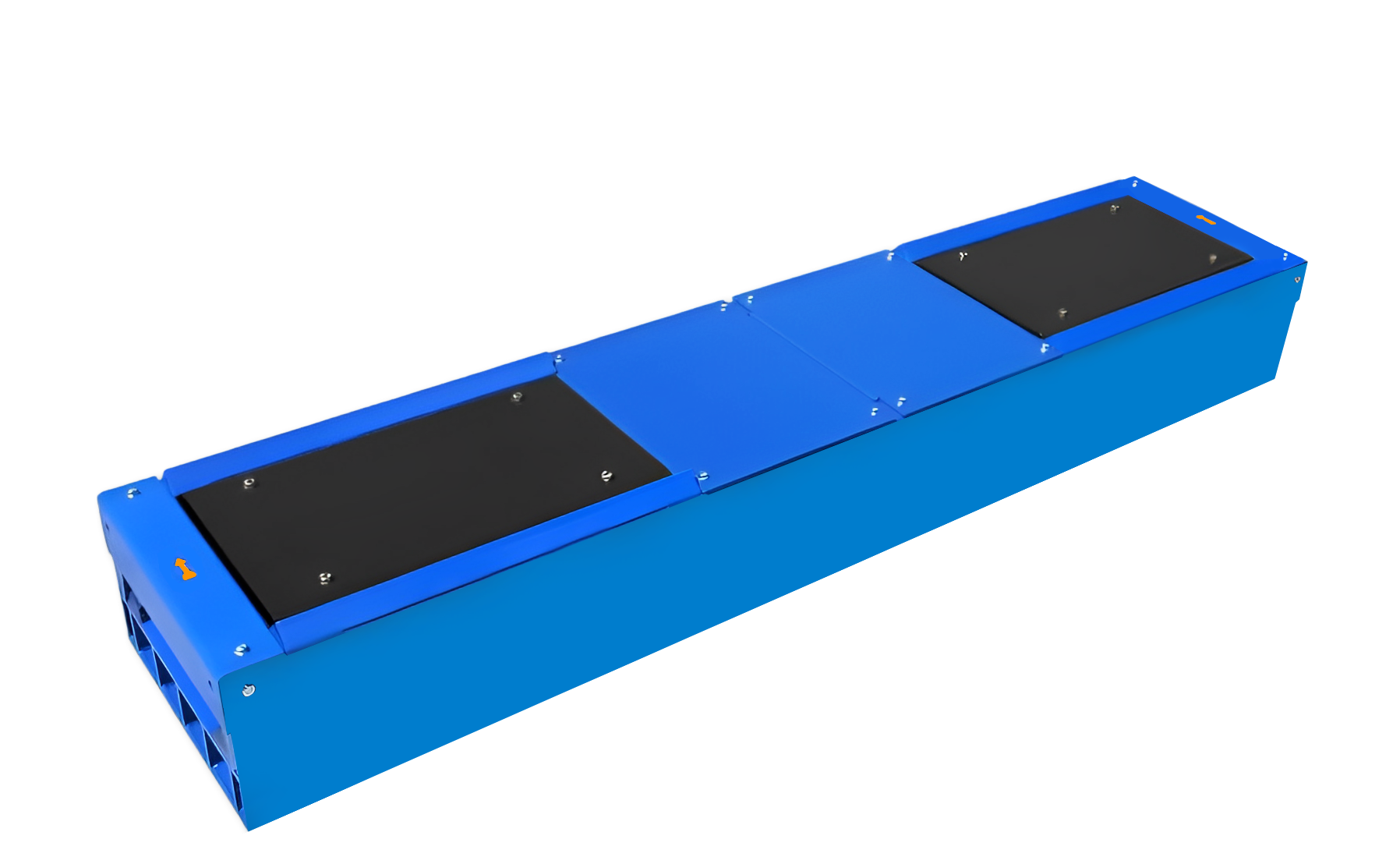 The BSU Suspension Bench is designed for fast and efficient analysis of the suspension condition of vehicles up to 4 T per axle, withstanding loads of up to 16 T at passage.
The test is performed according to the EUSAMA method, subjecting the vehicle's suspension to an oscillation between 0 and 16 Hz simulating road conditions in order to obtain the degree of adhesion of the vehicle to the road.
The frame incorporates safety systems that detect the presence of the vehicle during the test, initiating it when the measuring platforms detect a minimum weight.
Suspension bench
Electronic control and SMRW software
Possibility of console or integration kit
Remote control for test control
Maximum step weight

16 T

Maximum test weight

2,5 T

Engine power

2 x 3 kW

Maximum track gauge

2.120 mm

Minimum track width

825 mm

Voltage

400 V - 50 Hz

Fuse protection

3 x 10 A

Thermal protector

1 x 5.5-8 A

Excitation frequency

16 Hz

3 levels of measurement

A. Amplitude

B. Performance

C. Graphics

Equipment dimensions

2.330 x 480 x 290 mm

Weight of equipment

620 kg
Ryme Worldwide has SMRW (Software Maquinaria Ryme Worldwide) for its equipment, which is responsible for collecting information from our equipment and peripherals, analysing it and displaying it on the information output device. All of this is accompanied by the necessary electronics to optimise performance to the maximum.
Work in your inspection centre or workshop in the fastest and most efficient way with the operation of our Ryme Worldwide Machinery Software.
A unique way of working designed to make the inspector's job easier.
No redundancies, what you need, when you need it, how you need it. Read more 
Get to know all our software and management systems
Powered by Worldwide Group © technology