Brakecheck Decelerometer BRK01749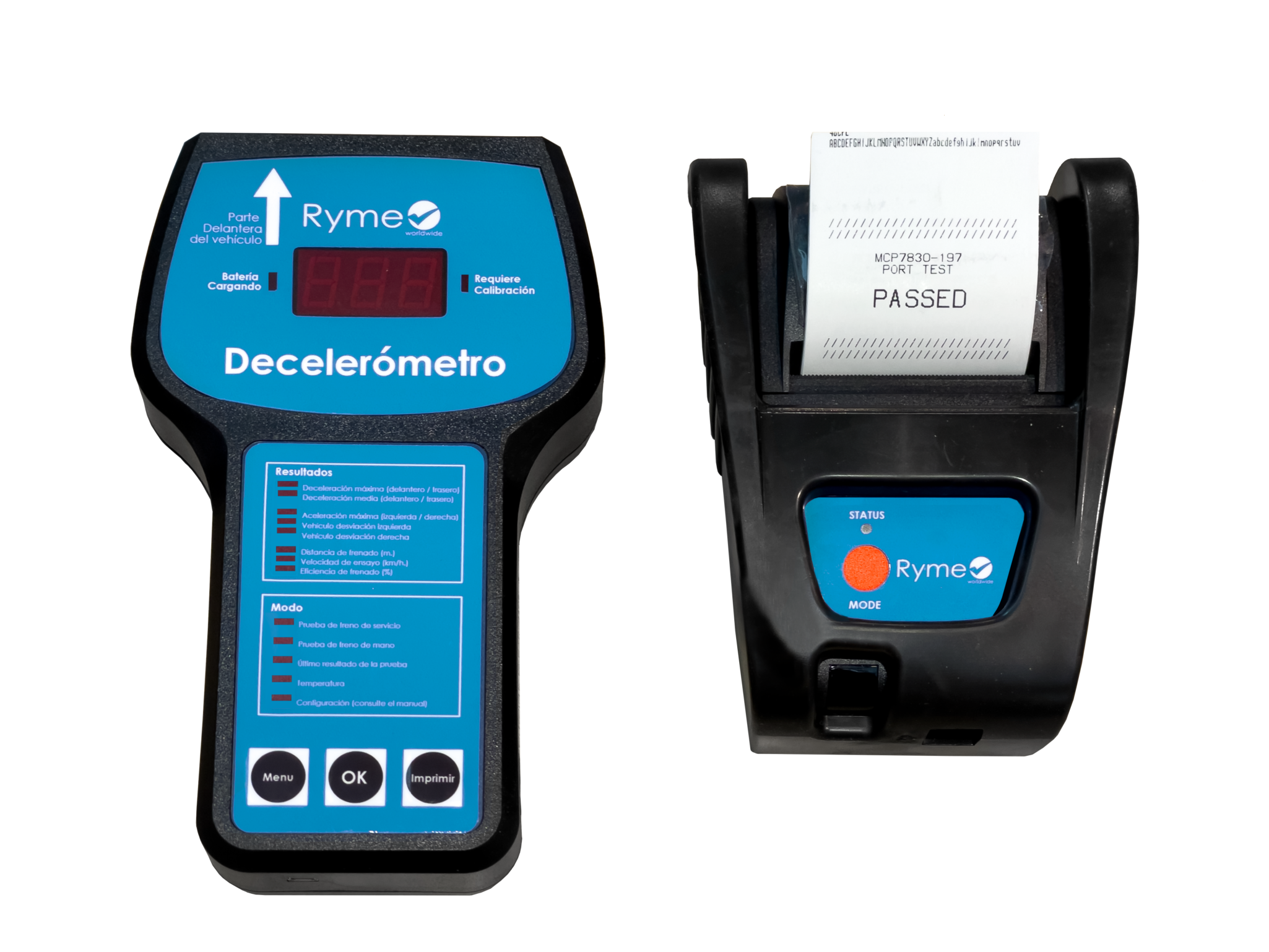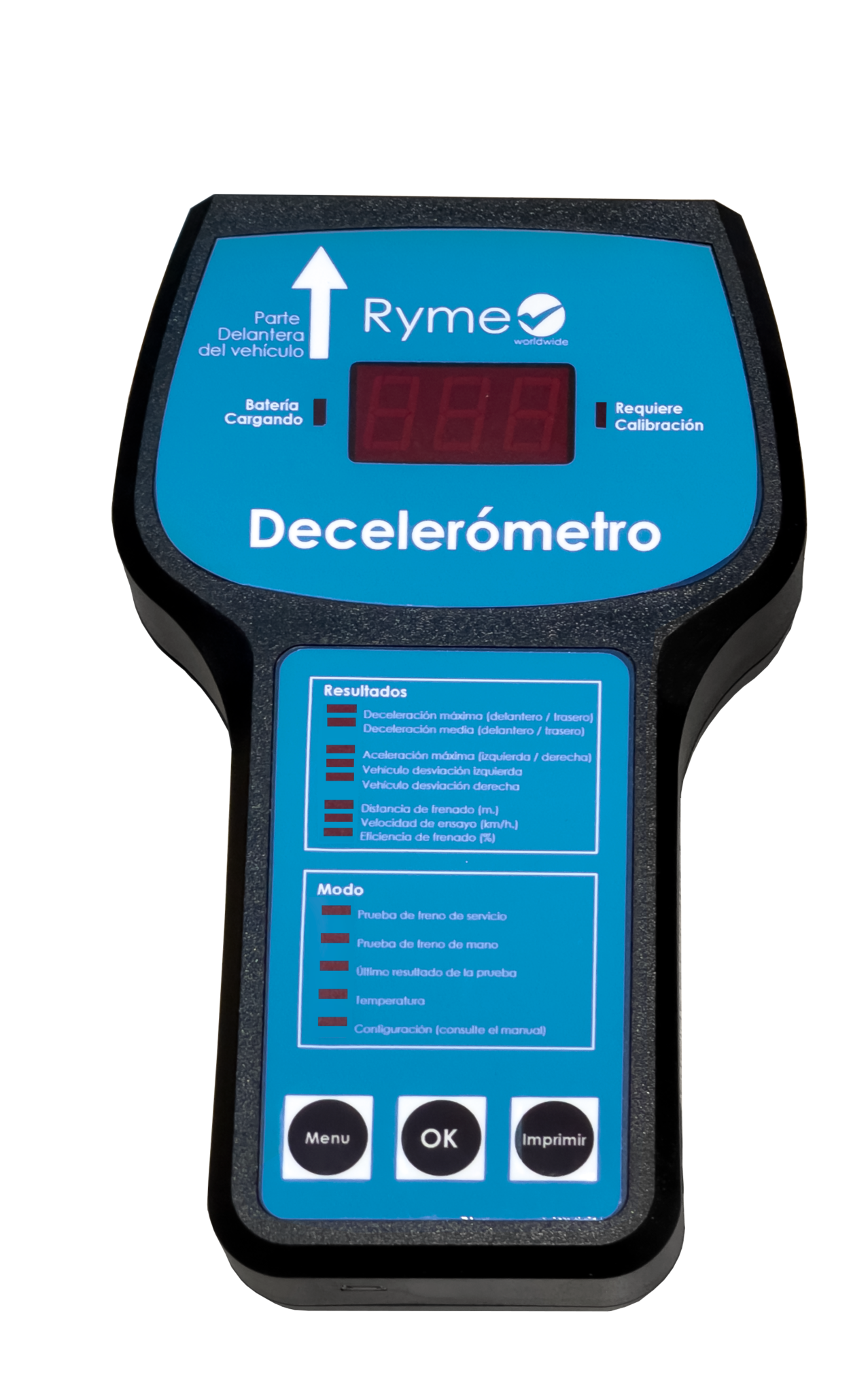 The BrakeCheck decelerometer is a portable, fully self-contained, battery-powered device that can be used in workshops, government traffic authorities, test and inspection stations, etc., to test and report on vehicle brake performance.
The BrakeCheck determines the braking performance of both the Service Brake (Foot Brake) and the Hand Brake by measuring the deceleration. LCD display for data visualisation.
Main features
Measures Front / Rear Tip Deceleration
Measures deceleration Average Front / Rear
Measures tip deceleration Left / Right
Indication and value of vehicle swerving left/right under braking
Calculates stopping distance (metres) and test speed (km/h).
Readout expressed in acceleration values (m/s2)
Can be used in the handbrake test
Acoustic signal
Test results are given in "G" units (accurate to ± 0.02 G).
Internal self-diagnostics, "Calibration required" indicator
RS-232 output
BrakeCheck Decelerometer BRK01749
Printer
Charger
Carrying case
SMRW software for data submission and analysis
Connection

USB

Display

LED

Power supply

5 V / 500 - 1,500 mA

Measuring range

0-10 m/s² (0-10 m/s²)

Measuring step

0.1 m/s² 0.1 m/s² 0.1 m/s² 0.1 m/s² 0.1 m/s

Operating temperature

0-50ºC

Dimensions

170 x 80 x 35 mm

Weight

400 g
Ryme Worldwide has SMRW (Software Maquinaria Ryme Worldwide) for its equipment, which is responsible for collecting information from our equipment and peripherals, analysing it and displaying it on the information output device. All of this is accompanied by the necessary electronics to optimise performance to the maximum.
Work in your inspection centre or workshop in the fastest and most efficient way with the operation of our Ryme Worldwide Machinery Software.
A unique way of working designed to make the inspector's job easier.
No redundancies, what you need, when you need it, how you need it. Read more 
Get to know all our software and management systems